Storm Ready Response
11/18/2017 (Permalink)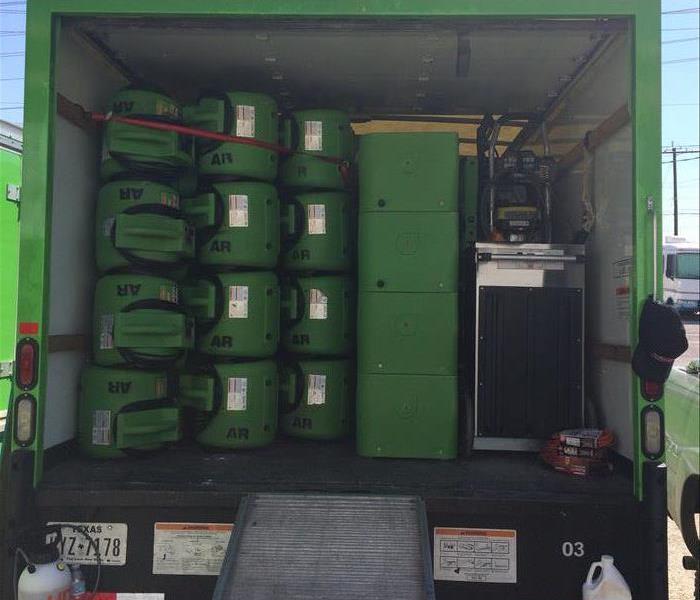 Trucks are ready for the storms in San Antonio and Alamo Ranch.
When the rain starts to pour in Texas it can cause a lot of damage. We prepare for Storm Restoration since many homes will suffer flood damage. This is how we get ready:
We pack our trucks with as much equipment as possible, allowing us to respond to multiple homes without returning to the warehouse.
We hire some temporary labor to run with our experienced crew chiefs to make jobs go faster.
We rent extra equipment to take on the workload of drying as many of our client's homes as possible.