Professional Mold Remediation
8/6/2018 (Permalink)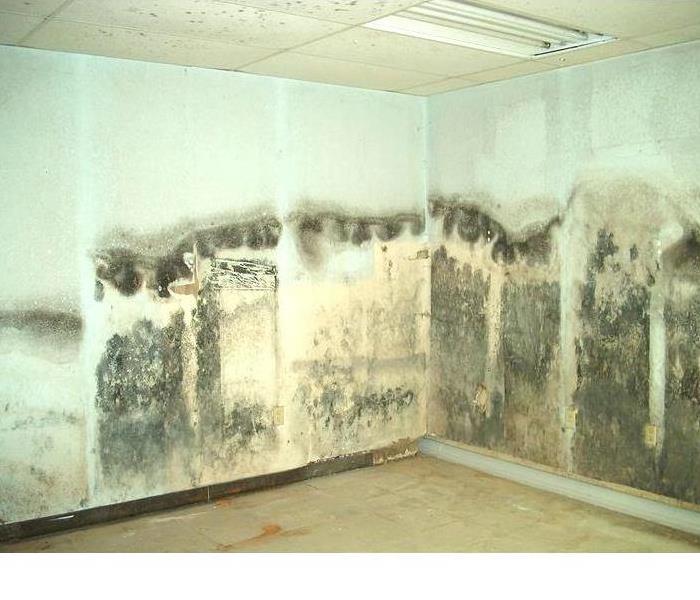 Professional Mold Remediation Explained
A house must be protected against all forms of corrosion and damage. Mold growth is more than irritating and unsightly. Mold damage is of a kind that not only affects the look of your home, but also the smell of it.
Mold lives in homes all across the United States. Those living in southern states will have a harder time containing and suppressing mold growth, but the fact is hot summers occur everywhere in the lower 48 states and thus every home is susceptible to mold growth.

If you have bought or had built a brand new home, then there are measures you can take to prevent mold from breaking out in it. Keeping your house properly ventilated and regularly cleaning and treating your bathroom can aid in preventing mold growth.

Older homes present a more difficult challenge. The first thing to do after moving in is to make a thorough survey of the place to locate mold in home. This is not an extravagance; it is a necessity.

Avoid touching, scrapping, or doing anything that might disturb the mold. Doing so might actually make matters worse, as the fungus spread its spores and saturate the air. The only option is to call a mold removal and remediation service.

A professional mold removal, remediation, and restoration company possesses the tools and skill to rid your house of black mold and all other types of mold fungus. A professional mold removal, remediation, and restoration company will come in, conduct a survey of the affected spaces and carry out the job of eliminating the mold.

You simply do not know if black mold or others like it is located in your home. The first thing the experts from the mold removal, remediation, and restoration company you hire will do is put on protective suits. They will then seal off the area. This is necessary to protect the rest of the house against the spores that the fungus will shed as they work.

They will work diligently to remove the mold and take further measures so that your home suffers no more mold damage. One of the actions they take is to apply specially made disinfectants that prevent the fungus from returning. They also use a HEPA vacuum to cleanse the air of spore particulates. Some forms of black mold give off a smelly odor. The team that comes to your home will apply a deodorization process to get rid of it.

Working with a mold removal, remediation, and restoration company will help you reclaim your house.
Visit http://www.SERVPROalamoranch.com for more information on mold.